Find places to eat our leaves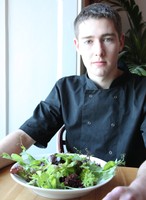 'We promote local sourcing a lot in our menus so the Gourmet Baby Leaf Mix is perfect for us because it's a good quality local product that compares in price to out of county or imported ones.'
Jordan Plummer
Head chef, 5 Degrees West - Falmouth.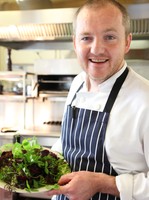 'There's a real naturalness to the field grown leaves from The Lizard Leaf Company compared to ones that are produced under glass, they grow much slower so have smaller, more dense cell structures, they're full of flavour and have got a glossy finish that really shines.'
Darren Kelly
Head chef The Budock Vean Hotel - Mawnan Smith.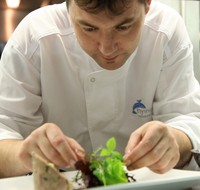 'I love working with the  Gourmet Baby Leaf Mix, it's perfect for our contemporary styling, to me it's more than just a salad, it'll dress a dish and really lift it, it's lovely stuff to be creative with.'
Paul James
Head chef The Flying Fish Restaurant - St Michaels Hotel, Falmouth.
If you use or sell any of our products and would like to link your website to ours then please contact us on 01326 377856 or lizardleaves@yahoo.co.uk