The Lizard Leaf Company Ltd.
Your local baby leaf salad growers in
Cornwall
We have been producing baby leaf salad packs for retail and catering trade supply in Cornwall since 2003 and it is our passion to select and grow leaf varieties that create stylish and contemporary seasonal baby leaf salad mixes. Our aim is to bring you unique, decorative, fresh and healthy salad products that will give your salad work the wow factor .........every time. Our leaves are used by a wide range of customers including box schemes, health food stores, farm shops, village stores, delicatessens, pubs, cafes, restaurants, hotels, sandwhich makers and by events and public sector catering companies..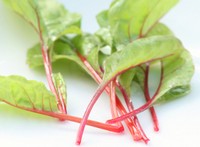 BEAUTIFUL and TASTY

A lot of time goes into carefully selecting the varieties for each of our salad mixes, a good balance of taste, colour and texture are essential when creating a salad that really works and being small artisan growers gives us the flexibility to choose varieties that perform well in these areas rather than for their abilities to perform well in terms of uniformity or yield.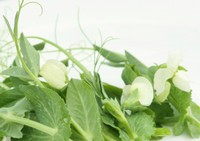 FRESHNESS
All our leaves are refrigerated on site to between 3-5 degrees centigrade immediately after cutting and where possible we aim to harvest and deliver on the same day so our produce is always really fresh.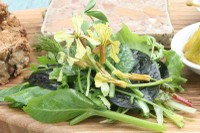 SPECIALIST
Baby leaf salad production is our speciality and we are a small family run market gardening enterprise that can offer a friendly, personalised and accurate service to all our customers throughout the season.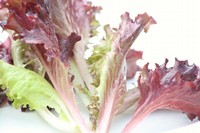 SUSTAINABLE  PRODUCTION

All our baby leaves are grown in accordance to the traditional farming principles of sustainable intensities of production and conservation of wildlife and biodiversity. We only produce salad leaves on half of our acres every year allowing the other half to build fertility and improve soil structure through the growing of rye grass and white clover leys, we 'leave our hedges go' to provide habitats and corridors for wildlife and fill any tight field corners with pollen and nectar flower mixes to encourage pollinating insects. We grow in a balanced healthy soil enriched with lots of natural fertility, liquid seaweed extracts and mineral rich comfrey juice and grow without the use of chemical insecticides, fungicides and artificial fertilizers. We do not use chemical washes on our leaves after harvesting, all our leaves are sold unwashed as this is the best way to preserve their natural keeping qualities and freshness so what you see is really what you get…… Just naturally grown lovely salad leaves in a bag!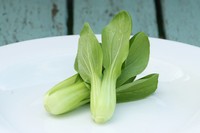 FOOD MILES AND FOOTPRINTS


All our salad leaves are grown and packed on the same farm in West Cornwall which helps to lessen our carbon footprint and local production for local supply helps keep food miles to a minimum and gains shelf life by reducing transportation and storage times.